Assam Government Launches "Chief Minister Rural Transport Achromani Scheme"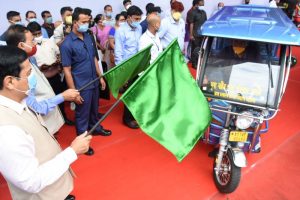 Assam Chief Minister Sarbananda Sonowal has launched the "Chief Minister Rural Transport Achoni Yojana" of the State Transport Department.
Under the scheme, light motor vehicle service will be started in all villages of the state to improve rural connectivity and generate employment in villages.
One vehicle will be provided to one beneficiary per village.