IIM-Kozhikode develops 'Veli Band' to ensure social distancing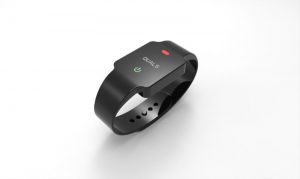 The Indian Institute of Management (IIM-K) based in Kozhikode has developed the hand band "Veli Band".  One can wear it on the wrist. It helps in following social distancing rules through an alarm when another person is close to two yards away.
Qual India Private Limited, a startup started by a female entrepreneur has developed this device.