PM Modi won IG Nobel Prize 2020 for medical education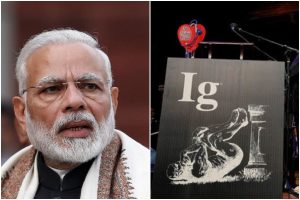 Prime Minister Narendra Modi got the IG Nobel Prize for the year 2020 for medical education. According to the organization, he got the prize for "teaching the world through the COVID-19 epidemic that scientists, besides scientists, can also play an important role in saving people's lives".
PM Modi is the second Indian Prime Minister to recieve the IG Nobel Prize. Earlier in 1998, Atal Bihari Vajpayee got this award. He jointly won the IG Nobel Peace Prize along with Pakistan Prime Minister Nawaz Sharif. It was for advocating peace after nuclear tests.